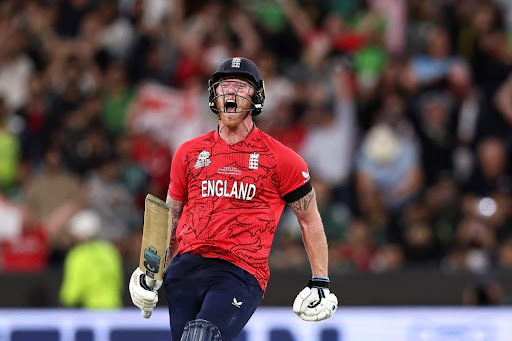 Ben Stokes means the hero of the final
Ben Stokes means the hero of the final
This year's T20 World Cup ended with England winning the World Cup on November 13. Ben Stokes' England won by 5 wickets against Pakistan. England took home the title for the second time relying on Buttler-Stokes.
English all-rounder Stokes has been at the center of discussion ever since. This all-rounder was heavily criticized for being included in the World Cup team. Former cricketers of that country criticized this test captain of England for getting a chance in the T20 World Cup team. But in the end, it was Stokes who defied all criticism and gave England a taste of the title.
Although his team's all-rounder Sam Curran won the man of the final and the tournament award, Stokes' role in the team's victory is also undeniable. A fifty came from his bat in the final. He scored 52 runs of 49 balls with 5 fours and 1 six. Which helps the team reach the port of victory.
Batting against Pakistan at the Melbourne Cricket Ground, Stokes first partnered with Brook and then Moeen Ali to lead the team to victory. He brought the team to the second T20 World Cup title. Earlier, Stokes won the ODI World Cup in 2019.
Stokes was the hero in that thrilling final. After three years of the most discussed final, they won the World Cup again. This time the hero is this all-rounder. Since then, the topic has been circulating in the cricket circle. The final is the stage for Stokes to become a hero.