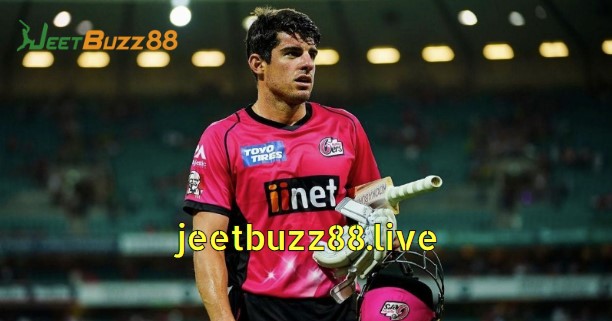 Top 5 Players with Most Wickets in ICC U19 CWC
Cricket has always been a sport celebrated for its rich history and tradition. While the spotlight often shines on the senior international teams, the U19 Cricket World Cup has been a platform where young talents have showcased their skills and laid the foundation for their future careers. One of the most coveted achievements in this tournament is to be the highest wicket-taker. In this post, we'll take a closer look at the top 5 players with the most wickets in the history of the ICC U19 Cricket World Cup.
MC Henriques (Australia) – 27 Wickets
Starting our list at number one is Moises Constantino Henriques from Australia. Spanning from 2004 to 2006, Henriques played 13 matches and took an impressive 27 wickets. His best bowling performance came at 4/22, with an average of 14.14 and an economy rate of 3.58, making him a standout performer for his team.
GJ Thompson (Ireland) – 27 Wickets
Next up is George John Thompson from Ireland. His U19 CWC journey extended from 2004 to 2008, where he played 19 matches and also claimed 27 wickets. Thompson's best bowling performance was 5/26, and he maintained an average of 21.74 and an economy rate of 4.56. His consistency was key to Ireland's success in the tournament.
A Sharma (India) – 26 Wickets
Representing India in the U19 CWC, Amit Sharma secured the third spot on our list. Sharma's impressive run from 2002 to 2004 included 14 matches and 26 wickets. His best bowling figures were 4/28, with an average of 17.80 and an economy rate of 3.84. His contributions played a significant role in India's campaigns.
TT Bresnan (England) – 25 Wickets
Coming in at number four is Timm van der Gugten Bresnan from England. He participated in the U19 CWC from 2002 to 2004, playing 13 matches and taking 25 wickets. Bresnan's best figures were 4/7, and he had an average of 19.64 with an economy rate of 4.12. His bowling prowess was instrumental for the English side.
WD Parnell (South Africa) – 23 Wickets
Completing our top 5 list is Wayne Dillon Parnell from South Africa. His U19 CWC stint lasted from 2006 to 2008, during which he played 9 matches and secured 23 wickets. Parnell's best performance included a remarkable 6/8, with an astonishingly low average of 11.39 and an economy rate of 3.37. His ability to pick up crucial wickets at crucial times made him a standout performer.
While these players may have shone at the U19 level, many of them have gone on to have successful careers in international cricket. Their performances in the U19 Cricket World Cup not only showcased their talents but also hinted at the bright future that lay ahead of them.
As cricket fans, we can't help but wonder how many more young talents will emerge from future U19 Cricket World Cups, aiming to etch their names in the record books just like these top wicket-takers.
Follow Jeetbuzz for more updates on U19 Cricket World Cups.